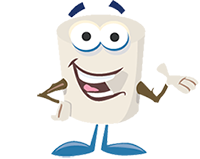 Over 120 Acres of Fun
Explore the Lake George RV Park and see how we can accommodate all of your vacation plans. Not only do we offer complete hook-ups for nearly 400 RVs, we also have 24 luxury vacation rentals that let you experience the beautiful Adirondack area without sacrificing the comforts of home.
Lake George RV Park has more indoor and outdoor facilities, on-site attractions, entertainment, and amenities than any hotel or other lodging option in the Lake George area. View our guest photos and campground images, and watch our vacation planning videos to see all the different things you'll be able to do at our family-friendly RV resort.
Don't own an RV? No problem! Our spacious Lake George vacation rentals can comfortably accommodate a family of six.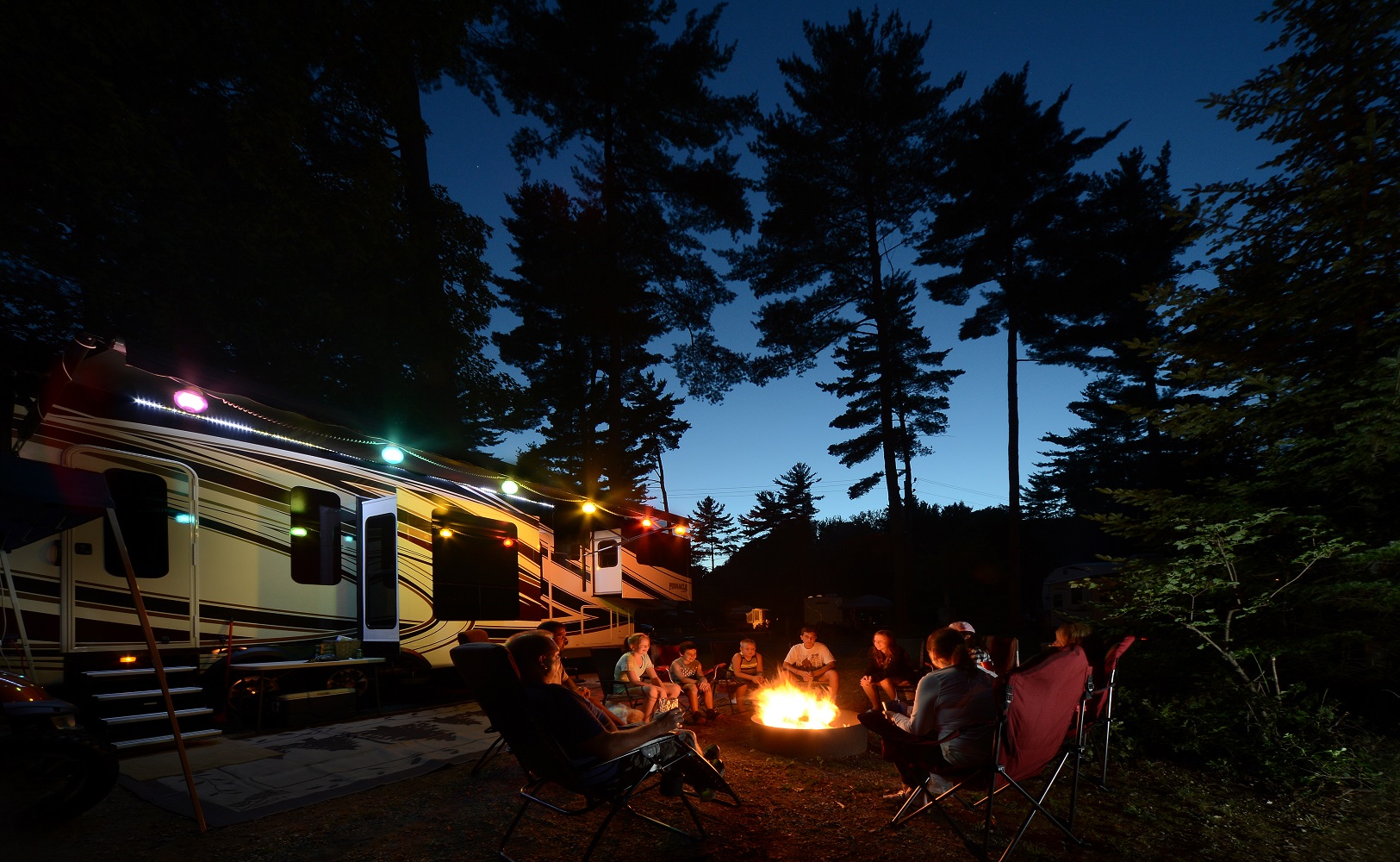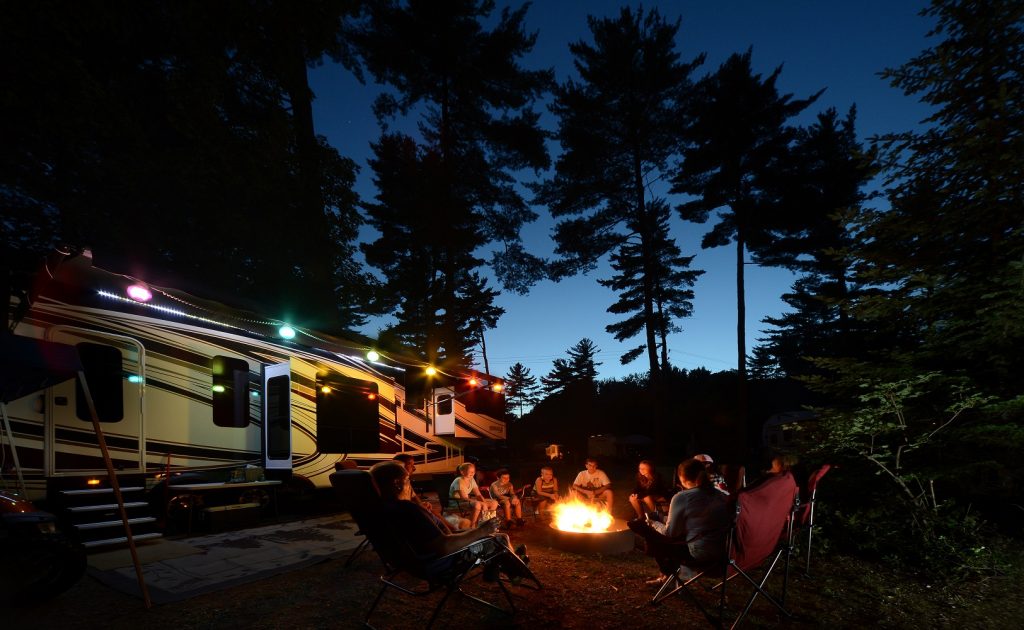 Some of the things you'll have to look forward to when you visit us:
A 3-mile paved bike trail, tennis courts, and five crystal clear pools (both indoor and out)
Charlie's Bark Park – 2 acre off-leash recreation area and pavilion for dogs
Video arcades and 10 pool tables (great for rainy days)
Two indoor movie theatres
Adult fitness center
5,000 square-foot Bingo pavilion
French Mountain Playhouse – some of the area's best live entertainment
Playgrounds, softball field, shuffleboard, and basketball
Family Lounge with TV, pool tables and board games
12 paddle boats (on private pond) and bass-stocked fishing pond
Trolley shuttle that travels the RV Park and to major Lake George attractions
Endless directed kid's activities (including games, arts and crafts)
Countless campfire opportunities
A vacation destination you will want to come back to and friendships that will last a lifetime